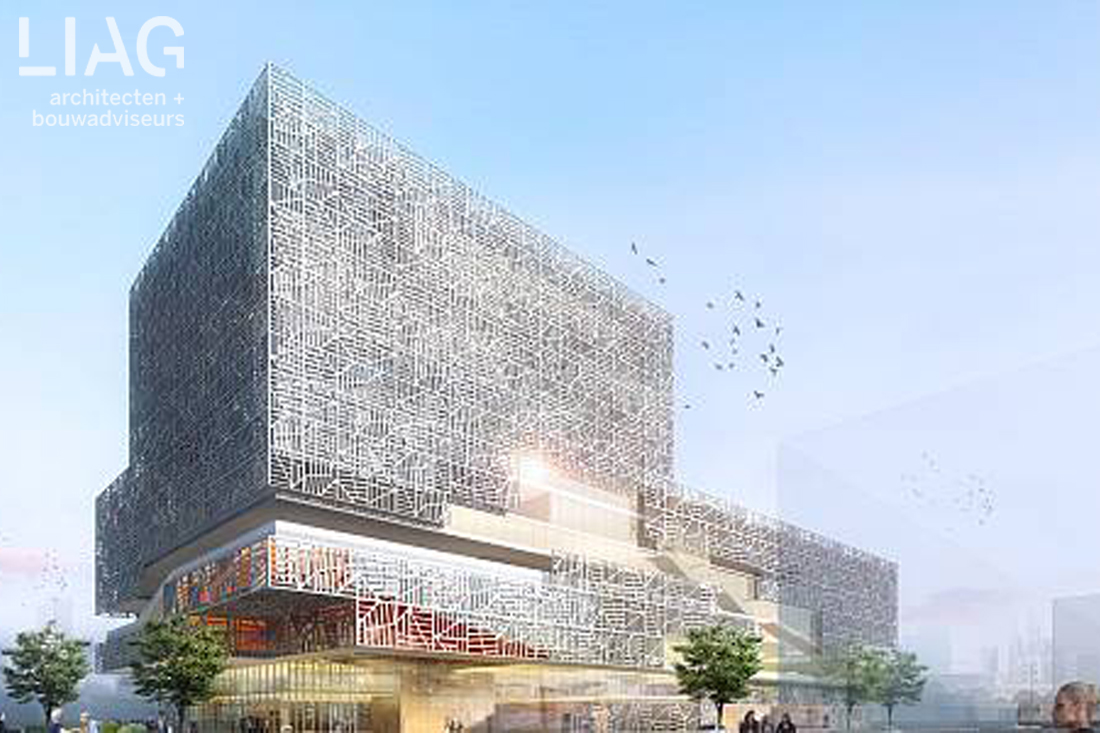 About this project
MVC is a design for a Multicultural Community Centre in the district of Transvaal in The Hague. The access to the building resembles a linear square running throughout the building. With wide wooden staircases and lifts, the visitor walks along open spaces, where people are at work, making and selling crafts. Urban agriculture and a restaurant, with its own vegetable and herb garden, have been located on the roof. The building further includes a high proportion of assisted living apartments, a hotel, floors with educational and sporting facilities, catering services and a parking.
The ground floor is wide open and easily accessible. A transparent facade screen takes inspiration from the grid of the surrounding streets and is characterised by a modern-oriental appearance. This transparent facade allows the view of the different features within the Multicultural Community Centre MVC building and gives the location an iconic appearance.
Architect: LIAG Architecten.
To learn more about the project visit: LIAG and architizer
Check out our other mixed-use project Vox
Category
New construction, Study