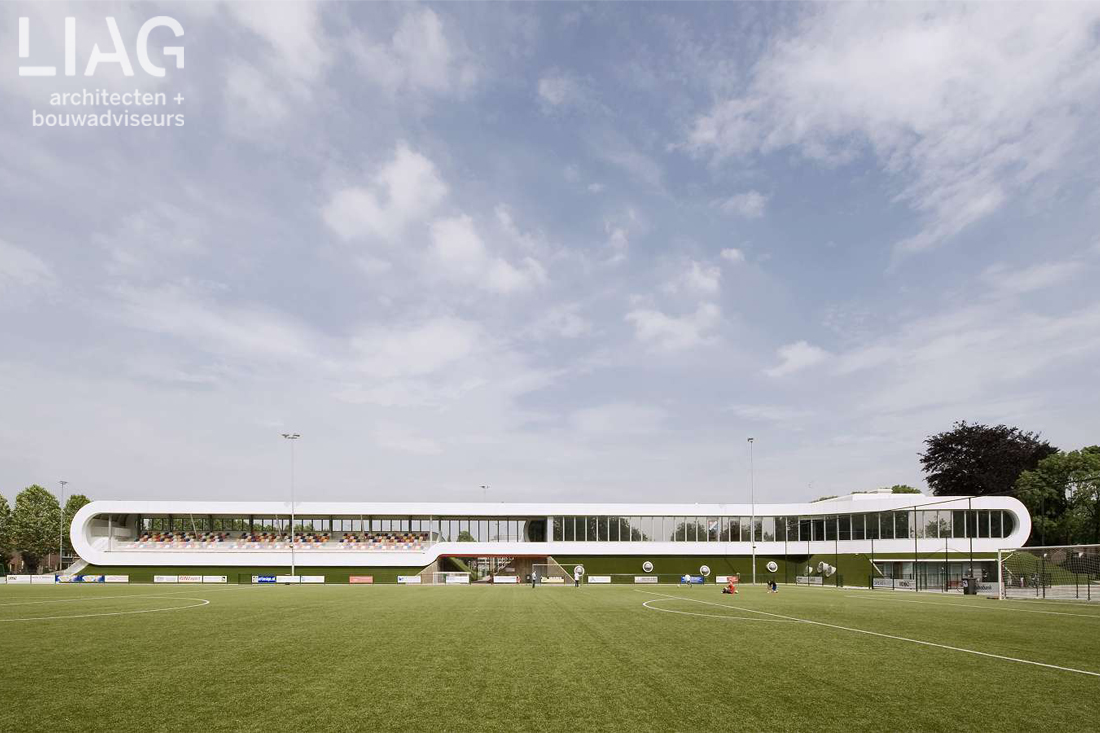 About this project
Strijp S is a young building with a mature character. A recently built, sustainable and multifunctional sports complex that is used by several sports associations. The design is characterized by horizontal strips with rounded corners immersed in green hills. It has an inviting character and emphasizes the relationship with outdoor sports. In order to give each of the participating sports clubs its own identity, the different strips are based on the colors of these clubs. By partially merging the volume into grass-covered hills, the building has been given a human scale while also providing excellent natural insulation. This design has also set a new standard in sustainability for sports facilities. The sustainable multi-use sports complex achieved a GPR score above 8 thanks to an extensive package of measures and facilities. Including a  geothermal heat pump (GSHP), high efficiency ++ glazing and reuse (C2C) of existing materials from the former building for the green facades and sidewalks.
Overall, a well-balanced sports complex that offers space for various sports, in harmony with nature.
For more information about the project visit, take a look at:
LIAG, Achdaily and architizer.
Check out our other similar sports related project ODB